Easy Bitx 20mt/40mt SSB TCVR Basic Kit
STEP BY STEP CONSTRUCT EASY BITX KIT
In stock
Description
ENCLOSURE NOT INCLUDED IN BASIC KIT . BUILD IN 15 STEPS WITH 100 PAGE MANUAL. WITH THIS KIT NOW YOU CAN GET 20 WATTS WITH CHANGING THE FINAL TRANSISTOR.DETAILS IN OUR VIDEO BELOW.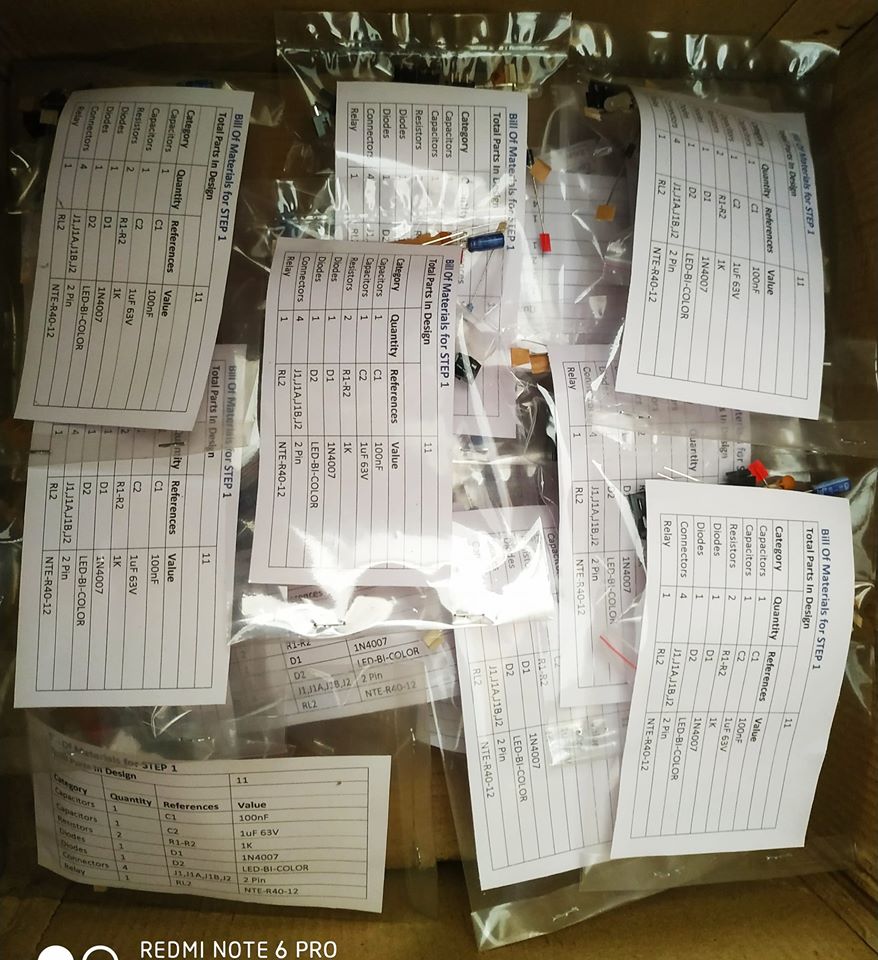 Add a note if you want the kit for 20MT or 40Mt
The Easy Bitx is the latest kit from INKITS in series of earlier
Bitx Kits. The Kit provides an educational experience in building an
ssb transceiver for old and new radio amateurs.
Highlight Of Easy Bitx Basic kit
Mono Band can be used for any single band 80mt,40mt ,20mt
Easy to construct.
SSB Mode
Power Output 3 Watts on 20mt
Power Output 5 watts on 40mt
Single Double sided through hole pcb
Complete Manual Downlaod
Kit comes complete with Components for Exciter.
BFO VFO  BUILD UNIT AND WORKING
  List  1 : Accessories For Easy Bitx Kit
Relimate Wire Kit
Copper Wire #SWG 28 One Roll
Copper Wire #SWG 38 One Roll
Spiral
Electric Wire Red Black
SMA Connectors & Rf Cable 174 U 1 nos
Heat Shrink Tube
Led On /Off 1 Nos
Encoder 1 Nos
Encoder PCB 1 nos Heat Sink 2 Nos
Speaker 1 No
List  2 :  Easy Bitx Kit components
Printed Circuit Board Easy Bitx 1 Nos
Easy Bitx complete components for exciter
VFO BFO For Easy Bitx
Download manual from our website:
Reviews (0)
Only logged in customers who have purchased this product may leave a review.