Universal Case Blue White For uBitx Nextion Display Fitting 5 Inch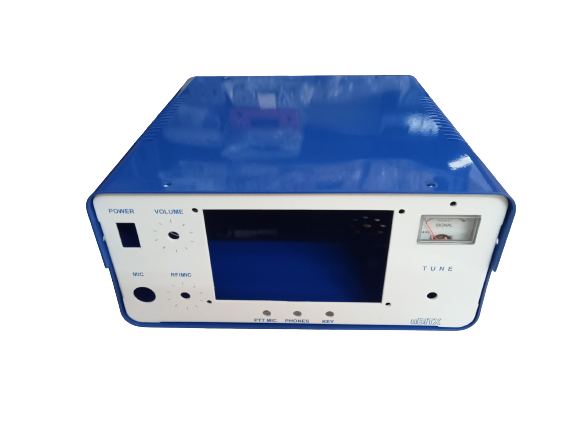 uBitx Nextion Case for 5 Inch Display Nextion with VU meter And AGC Kit
Available on backorder
Description
uBitx Nextion Case for 5 Inch Display
Texture     BLUE WHITE WITH VU METER  WITH AGC KIT

This case does not include the Nextion Display.
A New uBitx case for use with Nextion 5  Inch Display.
List of items.
AUDIO AMPLIFIER NOT INCLUDED
All general accessories which include knobs ,screws, nuts, connector's
Fuse.DC Rocker Switch, Printed Circuit Boards Encoder Front Panel Board etc.
Case Aluminium Size 9X9X4 Inches
AGC KIT WITH VU METER
Battery and Nextion Display are not included.
Colors available Blue And White
This case is meant for users can have decent knowledge of wiring and components placement .
Reviews (0)
Only logged in customers who have purchased this product may leave a review.
Related products