Universal Case Blue I For Bitx 40
In stock (can be backordered)
Description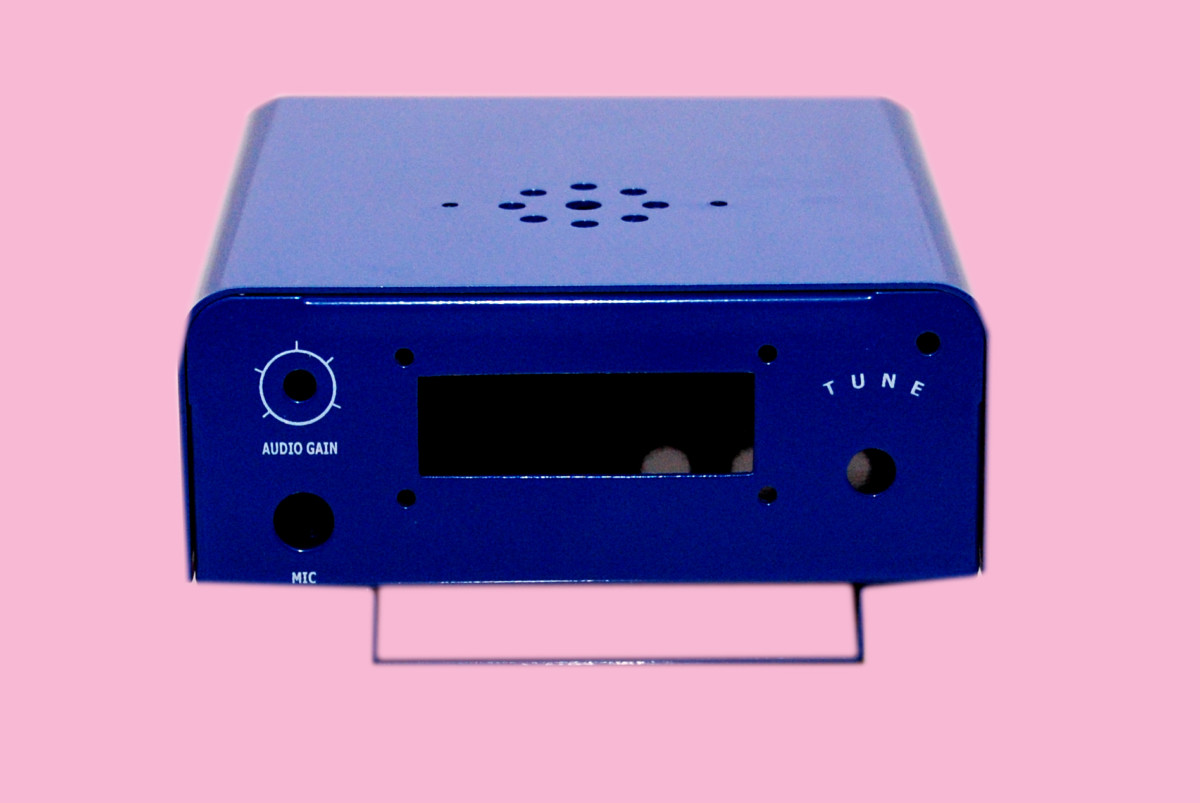 DHL Shipping Charges 10 USD Extra which you have to add from below link
DHL Shipping time 7 to 8 days .     Aramex shipping time 10 to 15 days
Click Link below to add DHL shipping to cart
Aramex does not allow speakers as its shipping with passenger air planes.
DHL allows as it ships with cargo plane.
So we want send any speaker with Aramex
UNIVERSAL CASE FOR HAM RADIO PROJECTS
MODEL. UNIVERSAL CASE BLUE 
With accessories, see packing list below.
 A new dynamic and compact design for Ham Radio Projects.
The printed circuit board of Bitx 40 smd will fit in this case as it has been made for it specially, alternatively it also can be used for other ham radio projects which have similar size of boards.
However the case can be used for general purpose ham radio receivers, transmitters, transceivers,
DDS too.
Two colors Blue And Maroon and in 2 models, for each color available.
FEATURES:
Compact Size  good for back pack
Case has ample ventilation for power transistors if used
Suitable cuttings for using mic handheld type.
This case can also be used for a SDR transceiver, or receiver
5.Suitable placement of speaker on top cover
mini U Shape Stand for the case .
SPECS FOR CASE
Aluminum  Case
2. Size    length = 6.5 inc width = 6.6 inch and height = 2.5 inch
Blue Color
Weight  600 grams
Accessories 150 gram
 PACKING LITS
 10k LIN control x
Mic Connector
 Main Tune knob x 1
 Small Knobs x 2
 Push to on switch x 1
Fuse Holder x 1
 DC Case Connector x 1
 DC Plug in lead x 1
 SO239 Antenna Connector x 1
Speaker 8 ohms x 1
                         Screws for PCB and Case set
Acrylic cover for display
Universal Case Blue  Model 2
Reviews (0)
Only logged in customers who have purchased this product may leave a review.