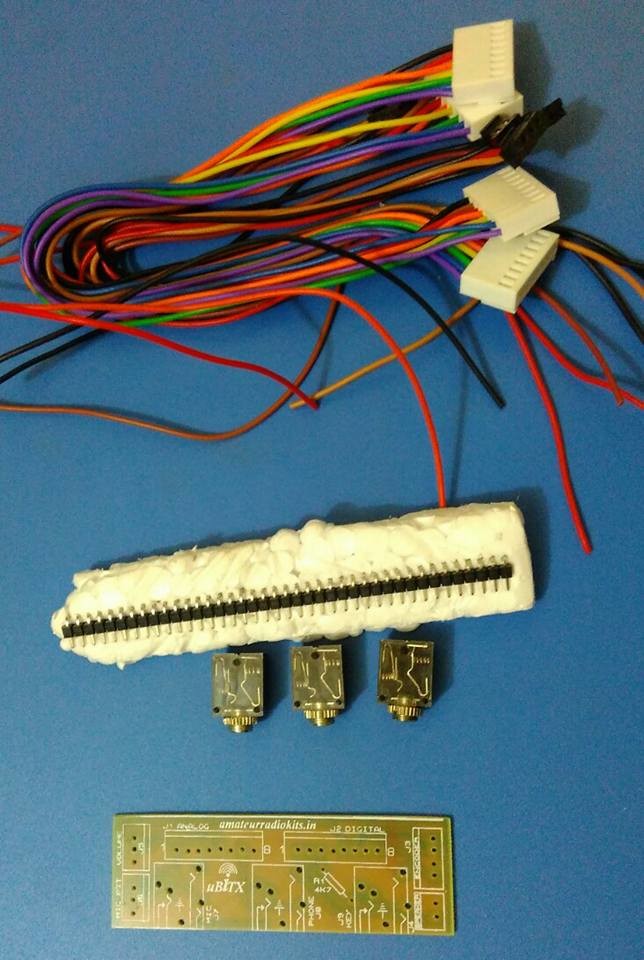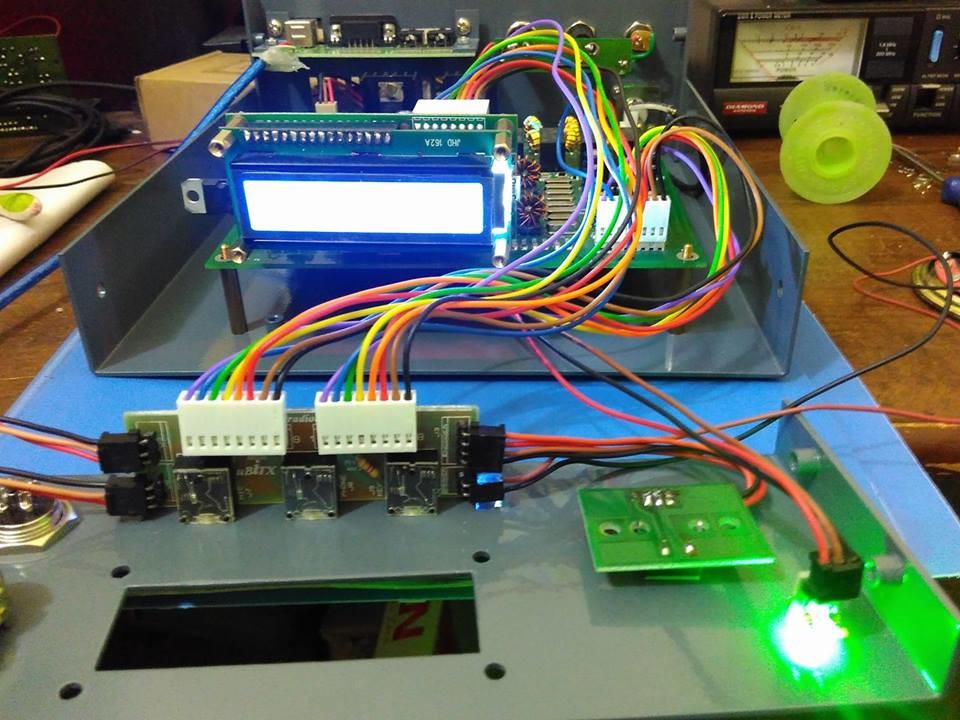 Our new wire kit with front panel stereo board comes now with the ubitx case, this kit connects the analogue and digital connectors of ubitx tcvr with our front panel stereo socket board meant to control all functions of the ubitx.
Those who purchased the ubitx case early did not get this wiring set or stereo socket board. Later people got the board but not the wiring set. Now the wiring kit and board kits can be purchased .
ALL new ubitx are sold inclusive of the wires and board for front panel.
---
Only wire kit with front panel board has the following connectors and board.
8 Pins relimate wires connectors female to female x2 nos
3 Pins TVS relimate connectors x 2 nos
2 Pins TVS relimate connectors x 1 nos
4 PinsTVS relimate connectors x 1nos
 ONE STRIP Right angle pins strip
Front PANEL STEREO socket board.
Stereo sockets 3.5mm x 3