Airpal SSB Transceiver
At last after a long gap of time we have been able to complete the Airpal Dual Band SSB Transceiver.
We have placed an order for the Airpal PCB set of Exciter And BFO VFO with JLC PCB. Once the PCB arrive we shall upload the pictures,
We shall be adding a download link for the complete Airpal Manual With BFO VFO And Firmware in the download section very soon.  The printed circuit boards of Airpal are arriving from JLC PCB very soon. The work of kitting the Airpal has started, hopefully the Airpal Kit sale is to start very soon.  The pre-booking of Airpal to start soon.Thanks and we shall keep you posted for more news on Airpal.
 Airpal is a Dual Band SSB Transceiver For 40MT And 20 MT Bands.
 Highlights. AIRPAL 40MT/20MT SSB TRANSCEIVER
 Single Side Band Transceiver
 Operates on 40mt And 20mt Band
RF Power output 2 to 3 watts on 20mt Band, 5 to 7 watts on 40Mt Band. Using IRF 510
Design is based on Experimental Methods in RF Design And Inspiration derived from Lagunero SBB 40MT TCVR
The Airpal consist of two boards. The main exciter board and a VFO BFO Board with S.Meter.
Optional Add on module for connecting and External Linear Amplifier.
Airpal requires power source of 12 to 13.5V  2 Amps.
The printed circuit board is double sided PTH
The capacitors in PF values are SMT other components are through hole.
The I.F Frequency is 10 MHZ
BFO VFO Firmware for switching dual band and 40mt/20mt with S.Meter Bar Graph.
AGC Optional
Audio Amplifier is based on TDA 7231
                         AIRPAL SCHEMATIC 20MT/40MT SSB TCVR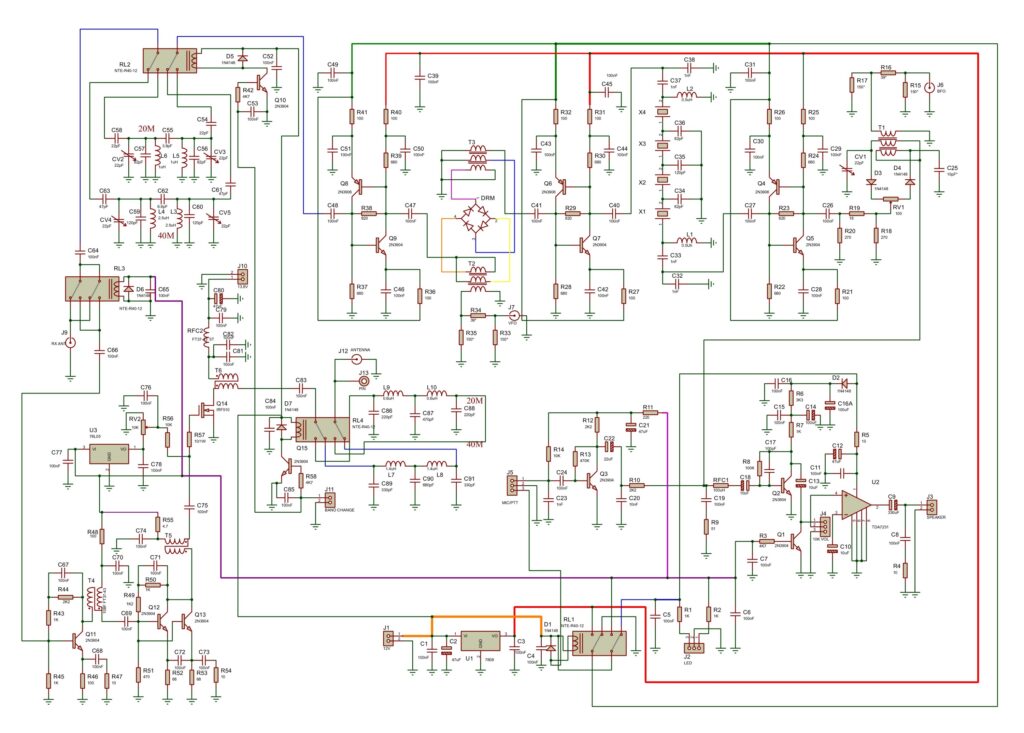 AIRPAL SILK SCREEN BLACK & WHITE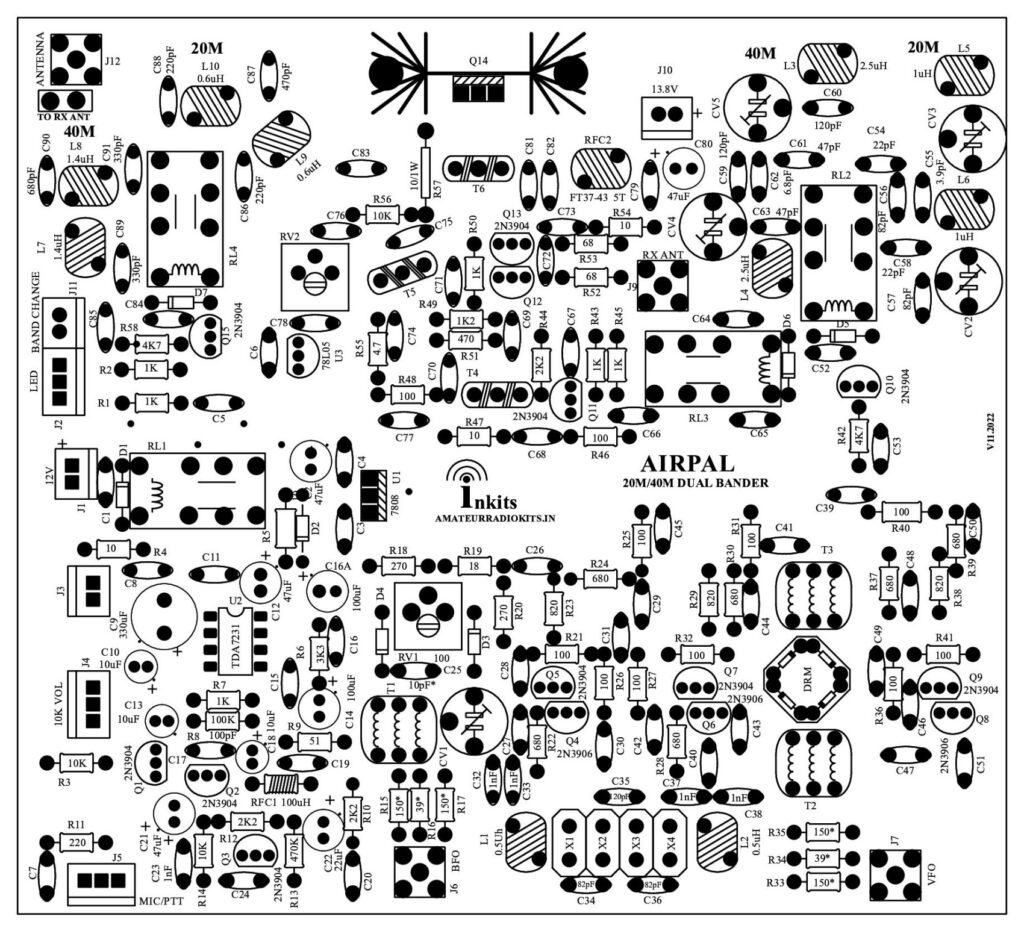 AIRPAL SILK SCREEN COLOUR